Office Removals Fortis Green n2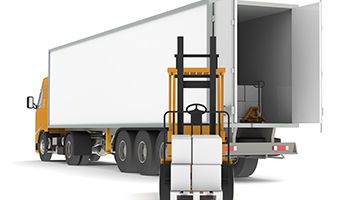 Planning Your Office Removal
Organising an office removal can be a stressful and time-consuming process. To ensure that your removal is successful and efficient, it's important to plan ahead and allow for enough time for the move to take place. There are several steps that businesses should take when planning an office relocation, from making logistical arrangements to ensuring adequate security measures are in place.
To begin with, it's essential that you get an accurate estimate of the time and cost of the move. This will help you set a budget for the relocation and also ensure that you have enough staff on hand to help with the move. You should also consider any specific requirements or regulations that need to be adhered to during the move such as health and safety regulations and fire safety laws.
It's important that you make all necessary transport arrangements well in advance of the relocation. You should check with your chosen removals company to see if they can provide vehicles suitable for the type of items being moved. If they cannot provide suitable transport then you will need to arrange alternative transportation yourself, such as hiring a van or truck.
Another important aspect of planning an office relocation is making sure that all furniture and equipment is securely packed for transit. This is especially important if items are travelling long distances as there is a greater risk of damage in transit. The best way to protect your possessions against this risk is by using quality packing materials such as bubble wrap, foam wrap and packing tape. It's also a good idea to mark each box with its contents so that the removal team know exactly which pieces of furniture should go where.
Hiring Professional Office Removal Services
If you're looking for a professional removals firm to carry out your office relocation then Storage Fortis Green provides comprehensive services at competitive prices. Our experienced team will work with your business from start to finish, taking care of every aspect of your removal from packing materials to loading up transport vehicles. We understand how vital it is for businesses to remain productive during an office removal, which is why we offer flexible timescales so we can work around your day-to-day operations.
We also use only high-quality packing materials to ensure that all furniture and equipment reach their destination in perfect condition, minimising any potential damage in transit. Our staff are friendly, knowledgeable and highly experience in handling delicate furniture and equipment so you can relax knowing everything will arrive safely at its intended location. Additionally, our team are more than happy to answer any questions you may have regarding the removal process - from start to finish - so there's no need for guesswork or costly mistakes being made during the move itself.
At Storage Fortis Green, we strive to provide comprehensive office removals services at an affordable price so that businesses can focus on what matters most - continuing their day-to-day operations without disruption from their relocation process. So if you're looking for stress-free relocations solutions then don't hesitate contact us today on
for more information about our services or visit our website at [WEBSITE].
---